Evidence-based diagnosis Comprehensive dental treatment
Provide a Scandinavian style of dental treatment and maintain natural teeth
Specialist of Periodontology (gum disease)
Specialist of Endodontology (Root canal)
Located 5 minutes from Azabu-Juban station
Reservation only
Dental treatment of the Nordic reference
Our clinic provides treatments for decay, root canal, gum disease treatment by the "Scandinavian style" boasting the highest level in the world. In addition, to minimize tooth grinding, we use "rubber dam" as a standard to prevent invasion of bacteria in the treatment of dental decay and the root canal (private treatment).

As for the root canal treatment, our clinic conducts a microbiological examination to control infection during the treatment.
Thoroughly plaque control is important at the clinic & at home. The dental hygienists are working to improve patients' oral health.

That our hospital is to cherish
1.To get better results

In order to provide proper dental treatment, we try to identify all possible problems with you, by thorough precise examination and diagnosis. Then solve problems, and maintain oral health over the long term.
That is why we use enough time for examination and explanation during your visit. We hear your story about your problem.


2.To prevent recurrence

We will support not only cleaning but also promoting your quality self care. Our dental hygienist will support you.

3.To maintain your oral health

Patients who finished dental treatment might need supportive therapy (maintenance) by a dental hygienist every 3 to 6 months.


In addition, if you can't visit us due to disability, dentist and dental hygienist can visit your home and also patients can receive dental treatment, in order to support your oral health over the lifetime.
caries treatment
root canal treatment
periodontal treatment
cosmetic dentistry
orthodontic treatment
implant
for kids
preventive dentistry
second opinions
visiting care support system
unidentified complaint(psychosomatic dentistry)
6 contents for patients can be comfortable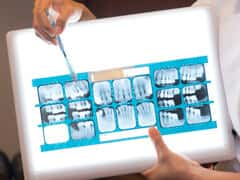 1. Close to the patients.
2. Scandinavian standard dental
3. Examination and diagnosis to prevent recurrence
4. Utilization of precision instrumentstreatment
5. World standard sterilization system
6. Professional preventive treatment of dental hygienist
The essences of dentistry are "Prevent the disease from being created"
" prevent recurrence after dental treatment."
Originally patients desired with no caries and periodontal disease.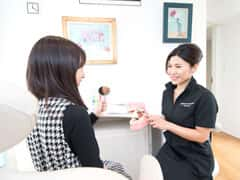 However, if patients have some problems with mouth, the dentists have to correctly exam and diagnose.
Originally it is desirable that it does not involve dental caries or periodontal disease. However,
if it has become a dental caries or periodontal disease, as a dentist we can correctly examine and diagnose the disease, and thoroughly precise treatment, complete maintenance of the prognosis. And also, it is necessary to continue the maintenance after precise dental treatment.

"Reduce all the risk for retreatment"

I think that it's the nature or meaning of the dentists.

Hiroshi Miyashita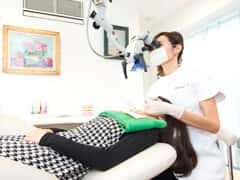 Tue Wed Thu Fri Sat Sun/NH ●
10:00am-7:00pm, Sat/Sun:9:00am-6:00pm
Close: Mon, N.H
TEL: 03-5544-8544
Location: 2F TIDS Bldg. 5-13-25 Roppongi, Minato-ku
10 min. from Roppongi Station (Hibiya Line from Exit 3)

Hygienist Cleaning 16200 (10800)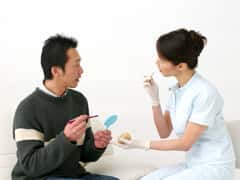 Dental hygienists will clean your teeth. Some patient cannot clean their teeth by themselves. In that case, professional tooth cleaning will help reducing the bacterial count from their mouth. Depends on the cleanliness, the time we spend will be different.
What we do during Hygienist Cleaning is as follows.

Anemnesis
Plaque control check
Professional Teeth Cleaning
Caries (Cavity)
Periodontal treatment (Gum disease)
Endodontic treatment (Root canal)
Prothodontic treatment (Restoration)
Orthodontic treatment (Mal occlusion)
Implant treatment (lost tooth)
Esthetic treatment (lost crown/ discolored tooth)
Please make prior appointment by phone. However, in cases of emergency ( pain etc.), we will see the patient as soon as possible.
Dr.Hiroshi Miyashita
Tokyo International Dental Clinic Profile
【Address】
5-13-25TIDS Bld.2F, Roppongi , Minato-ku, Tokyo, 106-0032, Japan
【Access】
Five minutes walk from exit 7 of Azabu-juban Station on the Toei Ōedo Line
Five minutes walk from exit 4 and 5 of Azabu-juban Station on the Tokyo Metro Namboku Line
Ten minutes walk from exit 3 of Roppongi Station on the Tokyo Metro Hibiya Line
【Open】
9:00-17:00 (Sunday)
9:00-18:00 (Tuesday, Saturday)
10:00-19:00 (Wednesday
10:00-20:00 (Thursday, Friday)
Closed on Monday & National Holidays
【Closed】
Mondays,public holidays and Special day
For further information, please contact